About Us
For any stage of construction WayneWright Construction is at your service. We offer efficient and innovative Design, Construction, and Engineering. Our team has over 20 combined years of complex project management and experience in all fields of construction. Our customer service focus makes your project easy on you while saving you money.
Most contractors provide bids that typically grow in cost by greater than 50% and take twice as long as estimated. This is because of poor project management skills and almost no intent to meet their so-called fixed price estimates. This practice has become commonplace with renovations and additions. These contractors build in huge margins to cover unexpected costs due to unexpected circumstances throughout construction. It is a gamble that always adversely impacts the homeowner. If the contractor does not run into issues, they are paid out on their huge margins and the customer loses. If the contractor does run into issues, the modifications eat into their margins and typically they lose focus on the project since it becomes less of a moneymaker. Service is impacted adversely and often they will still try to negotiate a price increase since their original 'fixed price' bid will be so vague.
Why take that risk? Engage WayneWright and enter into a win-win situation in which the contractor works for the client on a construction management basis. This is a new trend that is working out extremely positively for both contractor and homeowner. The contractor provides a detailed cost and time estimate for work, manages the construction project for a cost plus fee price, and is completely transparent with their actual costs and their profit.
WayneWright Construction has adopted and implemented this philosophy with great success. In this situation, the customer is not left guessing how much we make on the project and how much of their costs translate directly into material and labor. Monthly-itemized bills are provided to the client and each cost is specifically detailed as is our profit and overhead. It is in our best interest to meet our timing and budget in order to keep our customers as referrals and grow business. Therefore, our goals and the customer's goals are aligned.
WayneWright Construction provides end-to-end service with its Design, Construction, and Engineering Services. Principals, Wayne Schepens and Josh Nicodemus have focused on caring for the customer through quality deliverables.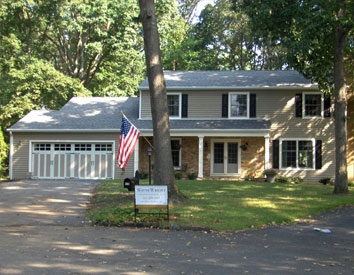 Wayne Schepens P.E. : Principal, Engineer
Professional Engineer, Licensed in MD & VA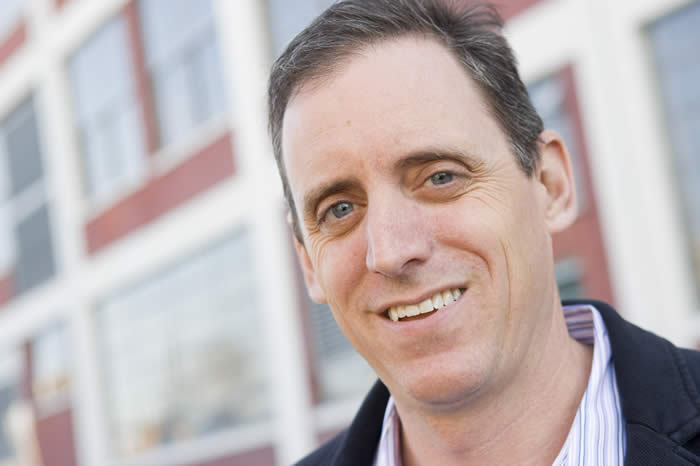 Master Degree, Civil Engineering - Virginia Tech
Bachelor Degree, Electrical Engineering - New York Maritime College
15 Years PE Experience
General Contractor, MD


Wayne Schepens is the founder of WayneWright Construction and WayneWright Designs. He has 16 years professional engineering experience in managing complex projects. Schepens has 10 years experience in construction and provides the oversight and financing for the company.
Wayne Schepens brings a long record of distinguished government service. He most recently co-created the National Threat Operations Center at the National Security Agency. His expertise in information operations, experience in managing software development and knowledge of the intelligence environment led him to be selected as Chief of the Office of Global Network Awareness, NSA.
Wayne Schepens is a published subject matter expert in network analysis and information operations. His diverse background has led him to establish several operational divisions within the National Security Agency. He also served as the NSA Visiting Fellow to the U.S. Military Academy. While at USMA, he created and implemented the U.S. Service Academy Cyber Defense Exercise. Other NSA positions included managing the software development and systems security for the Data Network Operations Center, the F-22 Raptor Secure Communications Program and the DoDs Voting Over the Internet Program.



Josh Nicodemus P.E. : Partner, Project Manager, Engineer
Professional Engineer, Licensed in MD & FL
Bachelor Degree, Mechanical Engineering - University of Pittsburgh
5 years Construction Engineering Experience
4 years Design Experience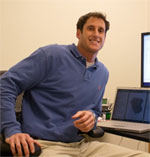 Josh Nicodemus joined the WayneWright team in January 2007.  He has 5 years of Construction Engineering experience all of which has been spent on construction sites while managing contractors and planning all phases of development.

Josh Nicodemus began his career as an intern in at TRACO, a custom window factory.  There he served mainly as an industrial engineer to sharpen his skills in planning and scheduling.  Upon graduating from the University of Pittsburgh with his B.S. in Mechanical Engineering, he moved to Florida where he began his career in the construction engineering field.  It was there where his knowledge of construction grew as he learned how to interact with all types of contractors and architects.  The homes that were under his scope of work were some of the nicest and largest in Palm Beach.  Working with various top architects at various job sites gave Nicodemus a keen eye for design, floor plan layout, and finishing.  After excelling in this profession, he went on to obtain his Professional Engineering license and join WayneWright Construction as a partner.

Justin Chavis: Engineer
15 years Commercial and Freelance Experience
Bachelor Degree, Structural Engineering - University of Southern Florida
Fundamentals of Engineering

Lisa Harshbarger: Architectural Drafter, Office Manager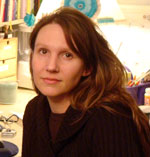 Lisa Harshbarger is WayneWright's Architectural Drafter and Office Manager.  She joined the team in April of 2006 with an impressive background in drafting, architectural design and interior design.
Her career began at ACC Automation, an Engineering firm based in Akron, OH, as a Mechanical Drafter/Junior Designer. After her 7 years there, she made the move to the architectural field and worked for Lami Grubb Architects in Pittsburgh, PA, as their Architectural Drafter. She also worked as a Design Assistant for Drew Designs, Ltd.
Lisa Harshbarger has an Associates degree in Applied Science / Architectural and Mechanical Drafting from ETI Technical College (currently named Brown Mackie College – North Canton, OH) and holds a certificate in Interior Design from the Art Institute of Pittsburgh.

Jennifer Schepens: Human Resources Advisor
15 years Commercial and Freelance Experience
BA in Journalism and Public Relations - Indian University of Pennsylvania
Jennifer Schepens' background in human resources, professional management, marketing, public relations and technical writing complements the technical skills of the WayneWright Construction team. With 15 years of commercial and freelance experience Jennifer Schepens has developed into well-rounded manager and a strong advisor for the company.
Jennifer Schepens is a 1992 graduate of Indiana University of Pennsylvania with B.A. in Journalism and Public Relations.